I recently received a package from Metadot, the creators of Das Keyboard. It contained: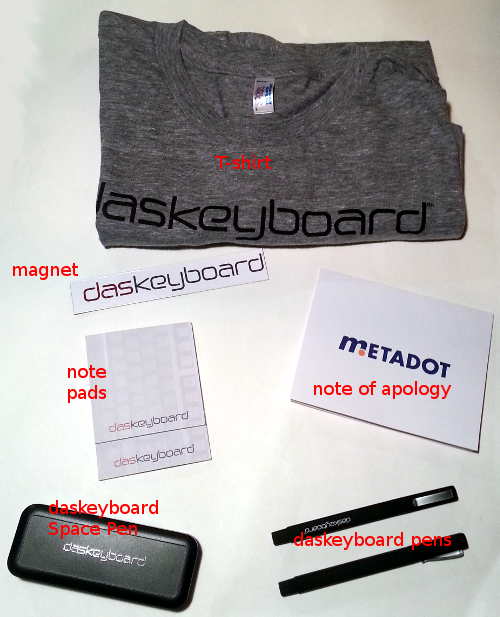 Here's what the enclosed note says: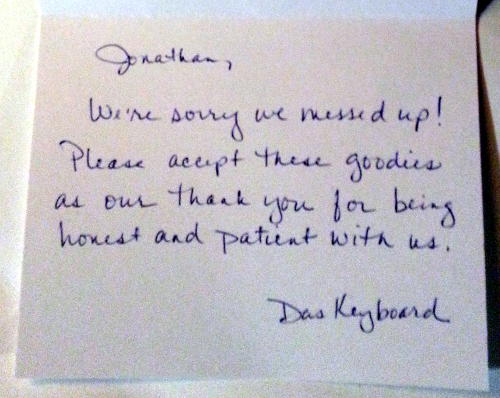 The day before, I'd received another package from them, containing a brand new Das Keyboard.
From the "We're sorry we messed up!" you might suspect that there's a less positive back story leading up to the seemingly happy ending, and you'd be correct. But I told the ending first for one simple reason: what Metadot did at the end made up for everything that came before, in a way that most companies nowadays just don't seem to understand. Yes, they made a mistake (quite a few of them, actually), but they acknowledged and apologized for it, they didn't make excuses, they fixed it, and they went the extra mile to show they were sorry.
Here's the whole, long story… (more…)